Are you having trouble deciding on a gift for the next special occasion? Let Diane's take care of it for you! We offer gift baskets for a variety of occasions. Whether it be a birthday, wedding, anniversary, retirement or baby shower, we offer a special combination of gifts for all kinds of people. Our gift baskets are specially designed for each occasion. We guarantee that your friends and family will love them! Take the worry out of gift shopping and let Diane's help you.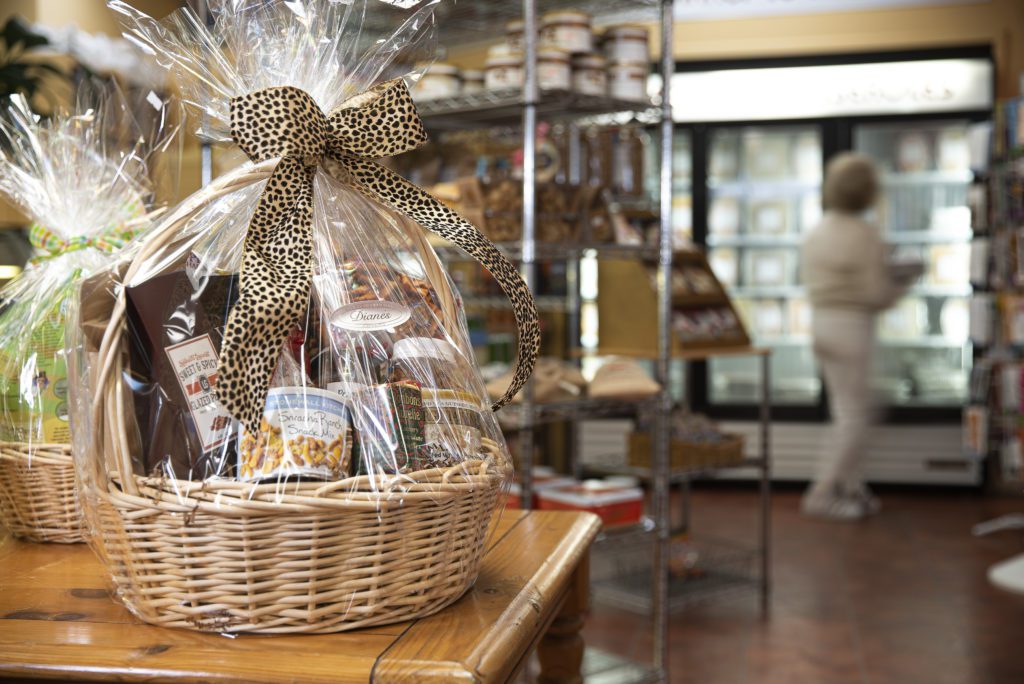 Firecracker
$
69.99
Hot Hot Hot!
A spicy treat for that heat lover in your life.
Survival Box
$
75.99
Boarding School, camp and college. . . they all appreciate goodies, too!!
Chocoholic's Dream
$
79.99
A massive collection of chocolates. . . this will "OD" the true chocolate lover!
The Ultimate Collection
$
129.99
Huge basket brimming with the finest assortment of gourmet treats.