Whether you're warming yourself up on a particularly cold day or dreaming of cold weather returning, our soups will suit you well. Simmered for hours to soak in every ounce of flavor, these dishes will leave you with warm feelings both in your heart and your stomach.
(GF) Corn Chowder – A great American classic.
(GF) Cream of Potato – A baked potato in a bowl — what could be better?!
(GF) Tomato Basil – Simple yet so tasty.
(GF) Broccoli Cheese – Healthy AND cheesy? Name a better duo.
(GF) Tuscan Sirloin – A quality cut of meat simmering for hours with herbs and spices.
(GF) Fresh Vegetable – Straight from the garden to your table.
Chicken Noodle – Not just for sick days.
(GF) Chicken And Wild Rice – Nothing too wild here — except the amount of flavor on your taste buds.
(GF) Fresh Mushroom – Found the mushrooms growing right behind the kitchen. Just kidding. But they are fresh.
Chicken Tortilla – Better than anything you'll find in Texas.
(GF) White Bean Chicken Chili – See above.
(GF) Clam Chowder – Creamy, delicious, and full of flavor.
(GF) Smoked Ham And Bean – As southern as a soup can be.
(GF) Gazpacho (Seasonal) – Best soup for a warm day.
(GF) Beef Chili with Beans – There's no way you can be chilly when you're eating chili.
(GF) Vegetable Beef – Another classic soup — goes well with any dish.
(GF) Chicken Lemon and Rice – When life gives you lemons, you make soup.
(GF) Italian Peasant – A hearty soup with loads of flavor.
(GF) Butternut Squash – The perfect fall soup, but you'll want this year round.
(GF) Pumpkin and Apple – Don't knock it 'til you've tried it!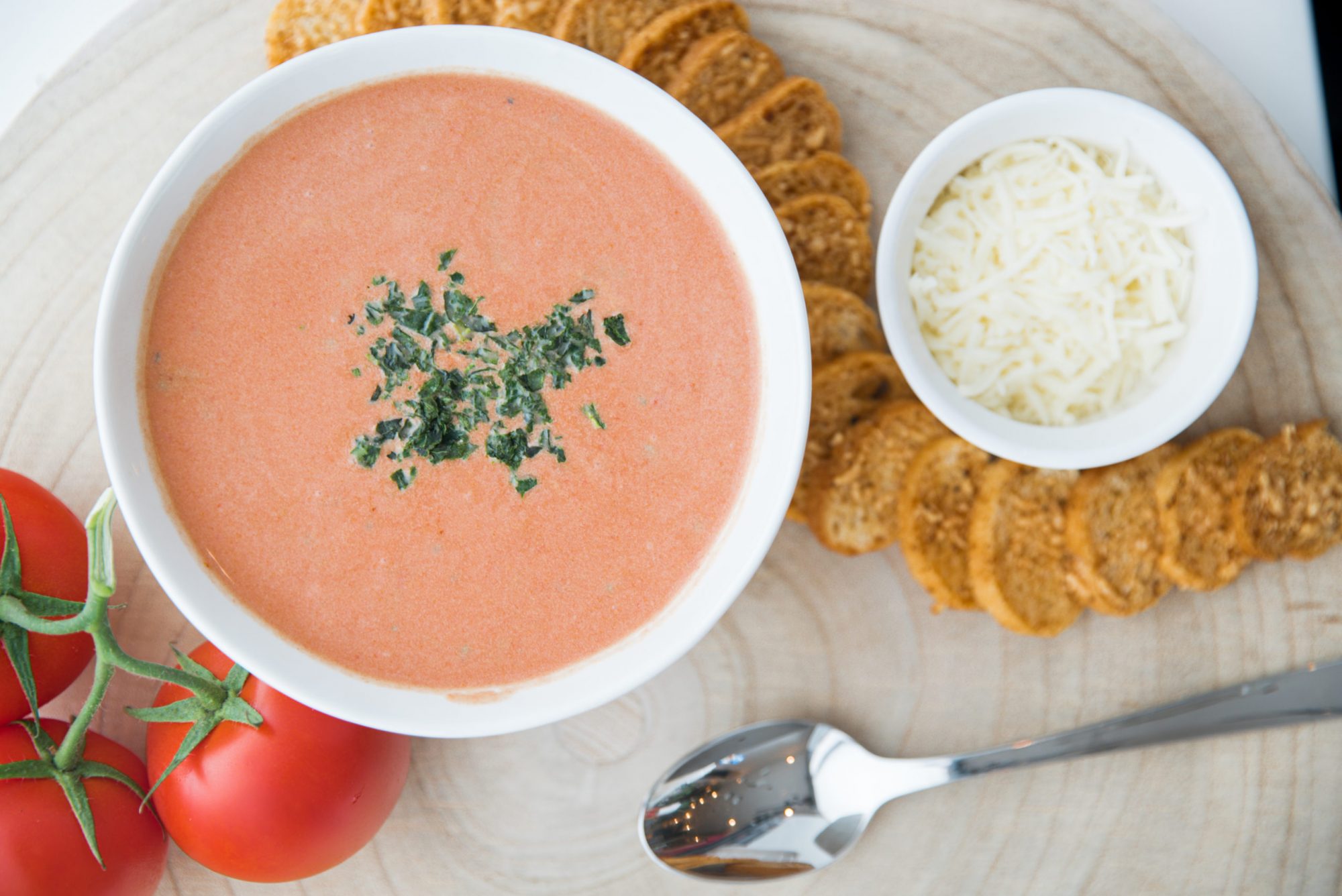 (GF) Gluten Free is defined as a food not containing gluten, barley, wheat, rye, etc. Our gluten free items are carefully prepared to avoid these ingredients.